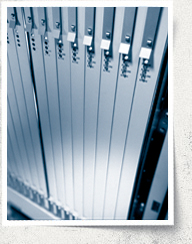 we're on the map
The staff here at A3Rocks.com is a well-rounded team with nearly 30 years experience in the industry.
Over twenty years of experience in data processing, the technical computer skills span the entire spectrum.

Experience includes system design, development and integration, analyzing problems, designing solutions, program development, implementation and testing, maintenance and modification of existing application programs, computer operations, and reengineering business processes and data system conversions.

Business environments include experience in government, manufacturing, industry, retail, and agriculture, medical, and non-profit organizations.

The technicians are expert in the use of Oracle Forms and Reports as well as database design, programming and all aspects of web development.