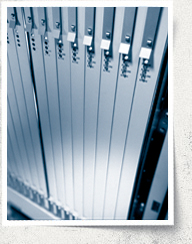 What we can do for you

What can the people at A3Rocks.com do for you? We have a diverse staff with a variety of skills in Web design and server management to meet your needs. Do you need a place to access and manage your company's Web site? We can provide that. Are you looking for qualified designers to create and maintain your personal or business Web site? We can do it.
Let us show you what we can offer your business
Don't see what you're looking for? Contact our sales managers, and see what we can customize for you.